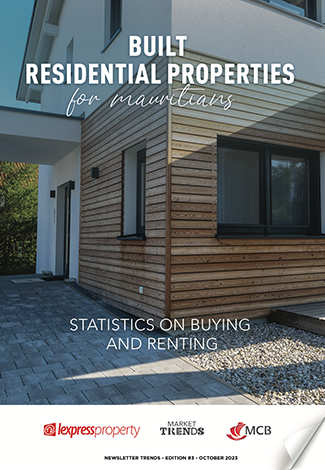 The Mauritian Real Estate Market Trends Newsletter
Created with the aim of answering investors' questions, the TRENDS newsletter, born of a collaboration between Lexpressproperty, MCB and Market Trends, brings together statistics and key points relating to the real estate sector in Mauritius.
Month of october 2023 : Built residential properties for Mauritians : statistics on buying and renting
In this third edition, we shall talk about the offer, demand and search of built residential for locals. Within these pages, you will find some interesting data that will hopefully guide you in your investment or renting choices!
Everything you need to know about real estate investment in Mauritius
Fill out this form to receive the Trends newsletter in your mailbox.